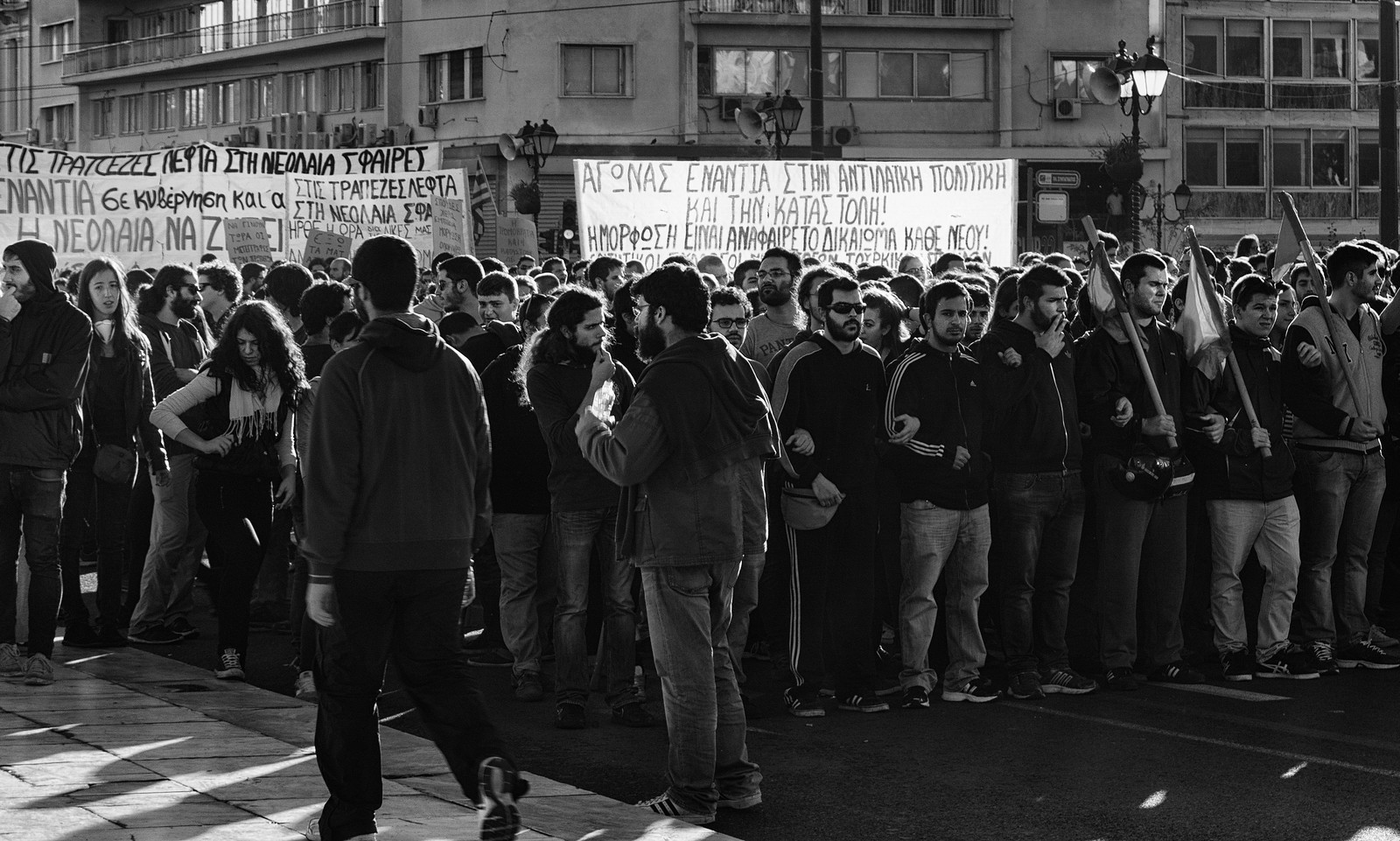 These protestors march and chant for economic relief in Athens. The chants were heard from over a mile away and ended only after police fired tear-gas into the crowd.
These bikers take advantage of the car-free streets in Crema's limited traffic zone. The city's cathedral is located behind this classic arch.
This gentleman waits impatiently on a bench in Piazza Liberta in Sarrono, Italy.
This young man lured pigeons to perch with some small pieces of bread. He had to capture the moment with a selfie.
This b-boy appears as a giant among others in Piazza del Duomo, Milan, Italy.
This woman stops for a break along her walk home from the market.
This couple shares a private moment at the fountain outside Castello Sforza in Milan, Italy. The fountain was recently refurbished ahead of the Expo.
This man took his dog and rooster for a walk along Corso Como in Milan. Porta Garabaldi is visible in the background.